Places I've been while in the Navy.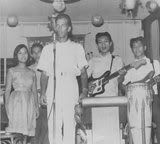 http://www.usshissem.org/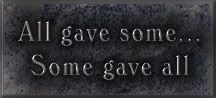 http://ussfletcher.org/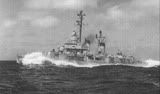 ---
Great Lakes Basic Training
Key West, FL ~ Fleet Sonar School
Newport, RI
Panama Canal (Bogata, Colombia)
Hawaii (Oahu & The Big Island) Waikiki
Guam
Midway
Philippines (Subic Bay, Olongapo, Manila)
Hong Kong
Taiwan (Kaohsiung)
Sea of Japan (USS Pueblo)
Japan (Yokosuka, Sasebo, Yokohama, Nagasaki)
Bangkok
Singapore
Brisbane, Australia (Battle of the Coral Sea celebration)
Yankee Station


______________________________ ______________________________


Resided
I've lived here in NW PA most of my life, but have lived
in Punta Gorda, Port Charlotte and Altamonte Springs, FL.
Asheville, Swannanoa and Raleigh, NC.
Waterford and Pontiac, MI.
Honolulu, HI.
Vacationed or visited


Soldier's Field, Chicago
Ft. Lauderdale, Miami, Avon Park, Ft. Myers, Sanibel Island,
Cocoa Beach, Titusville, Daytona, Disney, St. Augustine, FL
San Diego, San Francisco, San Jose, Treasure Island
Las Vegas
Albuquerque, NM
Elton, LA
Nashville, Gatlinburg, Pigeon Forge, Knoxville, Sevierville, TN
Pisgah Mountain
Blue Ridge Parkway
Hendersonville, Black Mountain, Bat Cave, Chimney Rock, Lake Lure, NC
Greenville, SC
Parkersburg, Beckley (Honey in the Rock), WV
Wytheville, VA
Grand Junction, Rifle, CO
Poconos, PA